interCOM:InterComputer & Communication
Corporate Overview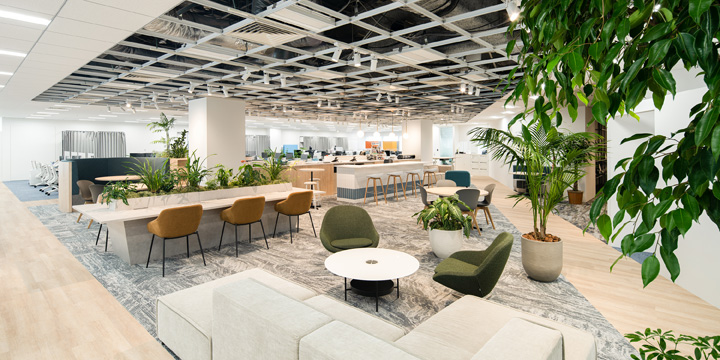 In 1982, Intercom was established by 2 founders, IT engineer and registered accountant to develop PC-based advanced communication software.
Our first product,"FALCON" is PC-Host integration solution supporting connection to IBM, Fujitsu and Hitachi mainframe computers.
For consumer market, "MYTALK" was produced as PC communication, "MYTALK FAX" as PC to FAX communication software. With remarkable 500 thousand shipment record of "MYTALK", it got numerous awards. The greatest of them all is 1st prize of "User's Choice PC Best Software Award in the field of communication software" for 9 consecutive years from 1988 to 1996 sponsored by Nikkei Business Publications, Inc. Next "MYTALK FAX" got 1st prize of "BCN award in the field of communication" for more 20 consecutive year from 2001.
For the past 40 years, not only above two products,"FALCON" & "MYTALK" but also various sorts of communication software was developed, produced and then released in the market. Among products, there are EDI, Fax Server, Remote Control, Utility, presently reorganized Cloud based software to meet changing times.
Through closer and more cooperative relations with more than 50 partners (Dealer/Reseller), we will continue to distribute our products and service to enterprise, government and other public offices, schools and so on.
Company Name
Intercom, Inc.
Headquarter
Fujisoft Bldg., 3, Kandaneribeicho, Chiyoda-ku, Tokyo, 101-0022, Japan
URL : https://www.intercom.co.jp/
Representaive
Keisuke Takahashi (Chairman CEO)
Established
June 8, 1982
Stockholders Equity
JPY 84,000,000
Board Members
Chairman CEO Keisuke Takahashi
President COO Minako Sudo
Director CSO Yuuji Takahashi
Director CTO Keisui Asai
Executive officer Yasushi Utetsu
Auditor Atsumasa Nishimura
Business Area
Development and publishing Communication, Operation Management and Remote Access software and cloud sevice.
Association & Membership
Japan Computer System Seller Association (JCSSA)
Software Association of Japan (SAJ)
Association of SAM Assessment & Certification (SAMAC)
Mobile Computing Promotion Consortium (MCPC)